Everyone's home has a fragrance of its own. I was reminded of the reality of this yesterday when I forgot to set the timer while baking up a batch of sweet potato chips. I was able to get the char off the cookie sheet, but the smell..
We get used to the way our home smells and hardly think about it. Our guests, however,  pick up on its distinctive fragrance—good or bad—immediately. Ever notice how you are tuned into the scent when you open the front door after you've been away for a few days?
Fortunately you can fine tune the personal fragrance of your home with Reed Diffusers.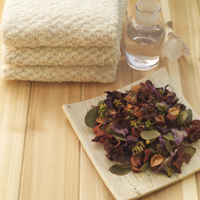 Fresh Linen in your front hall can give your home that well-cared-for feeling. Or maybe you have a bouquet of spring flowers that you want to accent. Use Gardenia or Lilac Blossom.
In our house, it's the Douglas Fir reed diffuser in the downstairs bath that smells so good when I return home. And of course, the downstairs bath had better smell good because that's where our guests will eventually end up during a visit.
In the kitchen, you can keep a reed diffuser that calls up memories of Home Sweet Home with Sweet or Spice. Cinnamon (Cookies?) or  Vanilla Spice. We have a huge selection with a choice for every style.
Do you have pets and children? If you have one or the other (or both! wink), you have another category of home fra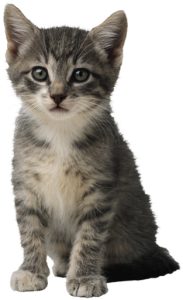 grance.
Our dog, wet from a rainy walk, makes the mudroom smell… damp. "Damp" is probably the most polite way to describe wet dog smell. And our three cats? All sharing a litter box in the laundry room? I'm thankful that we use a strong Eucalyptus scent here. It clears the air really well, but any of our Citrus scents will do the trick too. We love Citrus and Sage and Citrus too.
Our children are grown and out of the house but I'm reminded of the scent of teens and tweens when I go to the gym. My toning class follows the Swim Team's workout session in the gym and—whew!—it is a powerful reminder of the strength of hormones. Peppermint reed diffuser to the rescue! If we can't get them to put their smelly socks in the hamper, at least we have something to tone it down. An added bonus is that the mint scents increase alertness at study time.
Finally—the bedroom. I love to doze off to sleep with a Lavender or a Lavender blend like Lavender Rain or Lavender Sage. But, depending on your motivation, we have more romantic choices too. Tea Rose Garden, Indian Sandalwood, Nag Champa, Patchouli Raspberry  All  very different.
Visit our Reed Diffuser Oils page for a fresh new summer scent to add to one of our beautiful bottles, or choose a Louie Signature Set with bottle, reeds and the fragrance of your choice.
BTW, we have a handy chart that shows all the categories of our Reed Diffuser Oils: calming, romantic, cozy home, energizing, floral, uplifting, spicy etc. See it here. You can create a fragrance signature that reflects different sections of your home and suits their use.

Like Us on Facebook and get a Coupon Code you can use today!