Reed Diffusers Stoppers, Gift Bags, Gift Boxes. See sample items below. All of these can contribute to your success with creating custom reed diffuser products.
If you prefer to buy your oils in quarts and pour yourself for gift boxes, we have mini-funnels to make the pouring easy, and we have empty 4 ounce plastic bottles. We'll even print custom labels with your Logo. Our white Silicone Stoppers assure that your liquids will not spill from glass bottles.
We have crystal clear plastic boxes in two sizes: 10 x 2 x 2″, 12 x 3 x 3″. These fit our 4 ounce oil bottles and mini-apothecary recycled glass bottles. Do you re-sell reeds in dozen packs or less? We have ziptop bags for reed for 10″ reeds and 12″ reeds.
Our cellophane bags come in clear as well as several special occasion and holiday choices. Silver stars, gold stars, red hearts, white hearts, pink hearts, heart borders, Christmas trees, and snowflakes.
Our drawstring bags are thick, buttery soft plastic with a white cotton string and a footprint big enough for two bottles. See drawstring bags here. These are great for soaps and related products.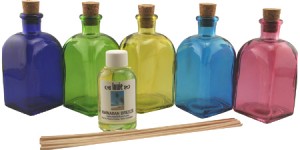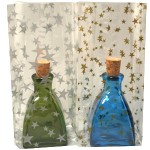 Reed Diffusers Stoppers, Gift Bags, Gift Boxes