You won't find better reed diffuser bottles, vases and glass than these. They're all 100% Recycled Glass. The color is Brilliant, and there are colors for every decor and every occasion. We have small, medium and large Reed Diffuser Bottles in a variety of shapes. This gallery shows a small assortment but we have more than 100 choices. Click here to visit our online store.
Reed Diffuser Bottles Photo Gallery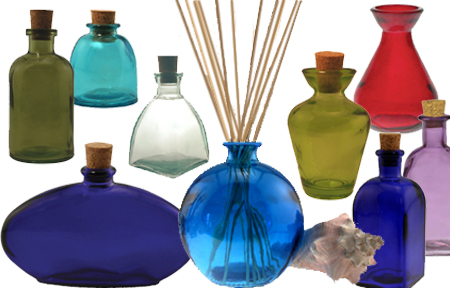 "Like" us on Facebook and receive a Coupon Code that you can use right now!